East Belfast Churches
| | |
| --- | --- |
| | 100 Templemore Avenue , Belfast , BT5 4FX |
| | |
| --- | --- |
| | 10 Belmont Road , Belfast , BT4 2AN |
| | |
| --- | --- |
| | 491 Upper Newtownards Road , Belfast , BT4 3LL |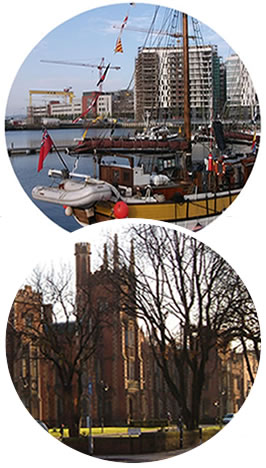 East Belfast - eastbelfast.co.uk
In addition to East Belfast news, property, shopping, entertainment, marketing and photos why not share your stories, experiences and classified listings. If you are a business serving East Belfast there is even more. Don't forget to follow us on Twitter!
South Belfast - southbelfast.co.uk
For some of the finest shops, restaurants, cultural and entertainment facilities go south! South Belfast has great parks such as the Botanic Gardens and Ormeau Park, it is home to Queens University and the Ulster Museum and is home to many goings on - why not share your experiences in the South of the City. Ps. Remember to follow Simply Belfast on Twitter!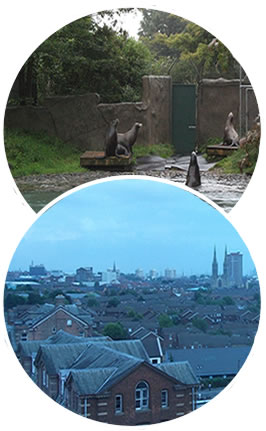 North Belfast - northbelfast.co.uk
Belfast is an exciting place to live and socialise with its vast range of Christian Churches, cafes and restaurants and you can share with others your experience as we launch this new site talking about all things North Belfast. Soon you will be able to list events, classified ads and if you are a business serving this community there is even more but until then don't forget to support Simply Belfast on Twitter!
West Belfast - west-belfast.co.uk
West Belfast like most other NI holds people of strong beliefs and culture as such the west of the city draws tourists to see the famous Falls Road, Shankill Road and murals. This new vibrant site aims to allow users to become budding reporters submitting stories and other content but remember we can only grow if you help so join Simply Belfast on Twitter!
Simply Belfast © Copyright 2004 - 2018. All Rights Reserved.
Part of the Simply Belfast Family